Harris Co, TX (September 30, 2021) - The owners of an apartment complex have been cited by the Harris County Department of Public Health after a 3-year-old boy drowned.
Texas Urban Property Management was cited due to the inexcusable conditions in which the pool was found at their apartment complex in the 700 block of Barren Springs Drive in north Harris County.
In addition to the squalor, the fence circling the pool had a broken gate and was left unlocked.
An investigation determined that the 3-year old wandered away from the terrace of his family's apartment while under his grandmother's supervision on Thursday evening. Due to the open fence, he was able to easily access the pool.
After 20 minutes of frantic searching, the child was located at the bottom of the pool, unresponsive.
We would like to offer our deepest condolences to the family of the deceased victim at this time.
Deaths on Private Property in Harris County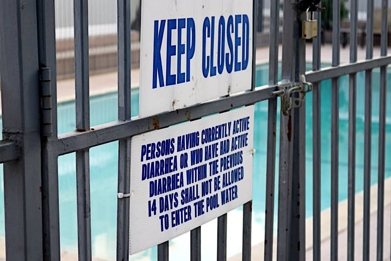 Apartment complexes are considered private property and are therefore responsible for the safety of their tenants and permitted guests. People who are on the premises will come under one of three categories:
Invitees (paying guests)

Licensees (social guests)

Trespassers (persons not legally allowed to be on the property)
Tenants with a lease in good standing and their guests are invitees. They are allowed to use the pool in compliance with the rules, and entitled to the greatest degree of care. If you were injured in an accident at a swimming pool on private property, such as an apartment complex, or a loved one drowned, you need to ascertain what, if any, duty of care you were owed. Once that has been determined, you can move forward with a premises liability claim.
In order to be valid, a premises liability claim must have one or more of the following three factors. The more of these factors your claim has, the more solid it will be.
The owner/manager of the apartment complex knew of the risk and failed to inform their tenants or fix the problem

The owner/manager of the apartment complex is responsible for the hazardous condition

The owner/manager of the apartment complex was ignorant of the danger but could reasonably have been expected to be aware of it if they were conscientious of their tenant's safety
Harris County Premises Liability Attorneys
Throughout Texas, our firm continues to see people harmed or killed in accidents caused by negligent, reckless, and distracted individuals. If your family member died in an accident due to someone else's negligence, it is important that you seek the guidance of a knowledgeable wrongful death attorney in Harris County.
Working with a skilled and aggressive legal team will ensure you are able to recover from the loss of your loved one.
For over 50-years, the Harris County personal injury lawyers at Farah Law have helped thousands of grieving families get the justice they deserve after losing loved ones. We work closely to develop powerful strategies that ensure our client's legal rights and best interests are protected.
Our team takes an aggressive approach from the beginning by preparing every case as if it were going all the way to a full jury trial. Doing so ensures we are able to obtain the best results for our clients during negotiations or in court. If your loved one lost their life in an accident as a result of another's actions, contact our Texas premises liability attorneys at (888) 481-9359 to see how we can help you.
Note: These posts are generated through the use of secondary sources for Farah Law. These sources include but are not limited to local news sources, newspaper articles, local and state police blotters, social media platforms, and more. The information and details surrounding this crash have not been independently verified by our writing staff. If you find any information that is incorrect, please contact us right away so that we can make the necessary changes to reflect the most accurate information available. If you would like this post to be removed, we will do so upon request.
Disclaimer: We have worked hard to build a solid and reputable personal injury law firm in Houston, Texas. We write these posts in an effort to create awareness about the dangers of operating a motor vehicle and hope that through awareness, people will drive with additional caution to avoid being seriously injured in an accident in Houston and throughout Texas. These posts should not be deemed as a solicitation for business. The facts and information in these posts should not be misconstrued as legal or medical advice. The pictures used in this post were not taken at the accident scene.