Why Hire Our Houston Firm to Represent You?
Guerra & Farah, PLLC: Compassionate & Effective Representation in Texas
Whether you are currently facing criminal charges of were injured in an accident, the common denominator to these situations is the need to take immediate legal action. Don't allow yourself to become a victim of the criminal justice system or of insurance companies who are notorious for bullying and giving victims the runaround.
Protect your rights and your future by retaining the legal services of a skilled and experienced Houston attorney from our firm as soon as possible.
How Our Houston Attorneys Can Help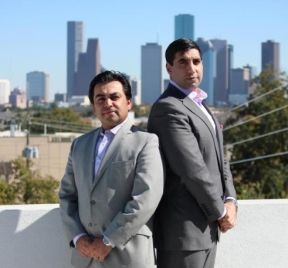 At Guerra & Farah, PLLC, we have helped countless individuals living in the Houston area fight criminal charges or obtain the fair compensation they need for their injuries. Our practice focuses on a wide variety of cases related to personal injury and criminal defense. We are confident in our abilities to assist you in resolving your legal matter, no matter how complicated it may seem.
We have adeptly handled criminal cases related to DWI, drug crimes, sex crimes, theft crimes, white collar crimes and violent crimes. Our legal team is exhaustive when it comes to investigating the details of an arrest and challenging incriminating evidence in order to protect the rights and futures of our accused clients.
Our firm has also helped clients who have suffered injuries caused by accidents such as:
Car accidents
Construction accidents
18-wheeler accidents
Premises liability
Dog bites
Motorcycle accidents
We can guide you throughout the personal injury claim-filing process, which can result in the compensation you need to pay for your medical bills, rehab care and income loss. You shouldn't have to stand up to the insurance companies on your own.
Fight for your rights! Contact Guerra & Farah, PLLC today.
Our Houston attorneys strive to offer all our clients the compassionate and hard-hitting legal representation they need, both inside and outside of a courtroom. We believe that all individuals have the right to excellent legal representation and should be treated with dignity and respect.
Our firm has gained a solid reputation for providing high-quality legal services to both the accused and the victims of negligence. In fact, our very own attorney Juan L. Guerra, Jr. was included in the Texas Super Lawyers® list every year from 2014-2017. This kind of commitment to excellence is hard to find, but you can expect it from our firm should you choose us to represent you.
Our Houston office is conveniently located at:
4101 Washington Ave, 3 rd floor
Houston, TX 77007
For more information on how Guerra & Farah, PLLC can help you secure justice, contact our firm today. Together, we can work towards the favorable case outcome you deserve!