Houston, TX (October 1, 2021) - Responders in Houston were dispatched to the scene of a fatal accident that occurred on the afternoon of October 1. The wreck happened just after 5:00 p.m. in the 600 block of Victory Drive, reports indicated.
According to various sources, the incident took place on Victory Drive near Butternut Court when at least two vehicles collided, causing at least one person to lose their life. Emergency medical services were sent to the scene to help the injured victims, who have not been identified at this time.
At least one person lost their life in the collision. It has not been reported whether anyone else suffered injuries in the wreck.
Emergency crews worked at the scene for some time after the crash took place, causing traffic delays in the area. Drivers commuting in the vicinity of the collision site were asked to use different routes of travel for the time that rescue crews were present on the roadway.
Currently, authorities in Houston continue to investigate the circumstances of the accident. We would like to offer our sincere condolences to the family or families of the deceased at this time.
Houston Vehicle Collisions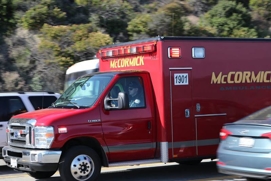 Car crashes in Houston and across Texas happen almost constantly, according to statistics concerning these troubling events. Crash reports indicate that a serious car wreck takes place approximately once every 71 seconds in the Lone Star State. Someone suffers a serious injury approximately once every two minutes and 21 seconds, and a person loses their life in an auto collision approximately once every two hours. At any given time, someone in Texas is sustaining injuries in an auto accident.
If you or someone you love has found yourself victimized by a car crash in Houston or another location in Texas, you may be wondering how you're going to recover from this random, frightening incident. After all, auto collisions are almost always unpredictable, and usually catch victims completely off-guard.
Sustaining a serious injury can be a very difficult and overwhelming experience. Depending on the severity of your injury, it could cost you thousands of dollars and a lot of time spent out of work. Financial difficulties usually arise from auto accidents and the injuries that often result from them. A car crash attorney in Houston may be able to help you recover in more ways than one if you or someone you love has sustained an injury in an auto accident in Houston.
Sometimes, car crashes are so severe that people end up losing their lives due to the injuries they sustained during the wreck. This is a situation that no family member ever wants to face, and one that often requires the assistance of a lawyer; Especially if the crash was the result of another driver's negligent actions. Read on to find out how you may be able to collect financial compensation to help you cope with the sudden loss of your loved one.
Wrongful Death Lawyers in Houston
Texting while driving, operating vehicles while impaired, reckless driving, and various other driver actions often result in collisions throughout our state. In fact, statistics show that more than 80% of fatal collisions are a result of these and other negligent actions. When victims lose their lives in accidents caused by the reckless actions of others, it is imperative that their families seek legal guidance from a qualified and knowledgeable wrongful death attorney in the Houston area as soon as possible.
Working with an aggressive legal team will ensure your family is able to protect your legal rights after enduring the unexpected loss of a loved one. You may be able to collect financial compensation for a number of different damages that may have resulted from the sudden loss of your loved one. These damages include pain and suffering, lost wages, loss of life enjoyment, loss of consortium, and more.
At Farah Law, our skilled and knowledgeable car accident attorneys in Texas strive to help families protect their legal rights by providing them with responsive, effective, and compassionate legal representation. For over five decades, we have masterfully represented bereaved families to ensure they are able to maximize their recoveries through legal actions. If you have lost a loved one in an accident as a result of another driver's negligence, it is crucial that you act quickly to protect your legal rights.
Contact our Houston personal injury attorneys at (888) 481-9359. Schedule a free consultation with our attorneys to discuss the circumstances surrounding your loved one's accident to determine what legal options are available to you.
Note: These posts are generated through the use of secondary sources for Farah Law. These sources include but are not limited to local news sources, newspaper articles, local and state police blotters, social media platforms, and more. The information and details surrounding this crash have not been independently verified by our writing staff. If you find any information that is incorrect, please contact us right away so that we can make the necessary changes to reflect the most accurate information available. If you would like this post to be removed, we will do so upon request.
Disclaimer: We have worked hard to build a solid and reputable personal injury law firm in Houston, Texas. We write these posts in an effort to create awareness about the dangers of operating a motor vehicle and hope that through awareness, people will drive with additional caution to avoid being seriously injured in an accident in Houston and throughout Texas. These posts should not be deemed as a solicitation for business. The facts and information in these posts should not be misconstrued as legal or medical advice. The pictures used in this post were not taken at the accident scene.