La Porte, TX (July 29, 2021) - The chemical plant just outside of La Porte was partly closed for maintenance on Tuesday, July 27th when, at about 7:35 p.m., a cap ruptured on a pressurized line of acetic acid, causing chemicals to spill out, and exposing workers to a hazardous vapor cloud.
Acetic acid, a colorless liquid with a harsh, vinegary odor, is not only caustic but also toxic if inhaled. The spilled batch of acetic acid was combined with other compounds, including various solvents and methyl iodide, which causes fluid to build up in the lungs if inhaled in excess.
Two male contract workers from the acetyls unit of LyondellBasell's complex in La Porte were killed. The Harris County coroner recorded their times of death at 7:59 p.m. and 8:30 p.m. but, as of Wednesday evening, has not released their identities. Dozens more stripped out of their work clothes in order to undergo decontamination procedures, and another 30 were taken to hospitals for evaluation and emergency medical treatment of injuries varying from minor to critical.
A company spokesperson stated that 28 of the 30 who were hospitalized have since been released. They are continuing to monitor the conditions of the remaining two workers.
Before responders were able to stop the leak, roughly 100,000 pounds of the corrosive mixture had already been spilled. Emergency response units flocked to the scene while the company worked to get control of the situation and account for all of its employees.
Harris County Pollution Control, the Texas Commission on Environmental Quality, and the Netherlands-based company itself sorted through the details as they came together slowly, and in sometimes contradictory ways.
As of Wednesday morning, the incident was under control, and site clean-up and investigations were already underway. Representatives of local, state, and federal groups were also on the scene.
A team with the United States Chemical Safety Board, which is responsible for investigating major industry events and has a reputation for falling behind in the completion of their reports, was at the accident site as well.
While some portions of the narrative have come into focus, others still require clarification.
Initially, the leak was thought to be an explosion, however, county fire investigators determined that no explosion had taken place and turned the investigation over to the Precinct 8 constable's office.
On Wednesday, state environmental regulators were able to link the leak to a single acetic acid reactor, but how the cap discharged is still unclear. In a preliminary report, LyondellBasell did cite one possible cause, saying they believed that valve isolation measures that were conducted while preparing for maintenance might have led to a release from the reactor.
The fire marshal, TCEQ, and LyondellBasell also provided different victim totals. According to the company, by Wednesday afternoon, all but three of the 30 people hospitalized had been released. In a consequent news briefing, the site manager said the company plans to make sure that the leak had no off-site consequences and, in the pre-dawn hours of the following morning, they were given the all-clear.
Intermittent air testing did not indicate any issues away from the property, which is located at 1515 Miller Cut-Off Road, in the area of the Houston Ship Channel. The majority of the spilled chemical was contained and treated at the facility. The company stated that the spray from fire sprinkles helped to suppress vapors and earthen dams helped contain runoff.
Approximately 675 contractors and employees work on the 550-acre site, which advertises itself as the world's third-largest manufacturer of glacial acetic acid, a concentrated form of the chemical mixture.
Acetic acid, a preservative used as a souring agent in foods such as vinegar, pickled vegetables, and certain sauces, is both corrosive and flammable. Side effects from overexposure include nausea, irritation, shortness of breath, and headaches.
Tuesday night's fatal leak is the most recent in a series of disastrous industry errors in the Houston area.
Earlier this month, local residents sounded off for days about the issues caused by a mysterious odor originating from a LyondellBasell site in Galena Park. Just last week, residents of La Porte were evacuated from their homes when an explosion was anticipated at a nearby plant owned by Dow Chemical, manufacturers of napalm B and Agent Orange, and the second-largest producer of toxic waste in the country.
Multiple agencies are investigating the incident, including the Occupational Safety and Health Administration, Texas Commission on Environmental Quality, Environmental Protection Agency, and Chemical Safety Board.
We would like to offer our deepest condolences to the families of the deceased victims at this time. Our thoughts are with the injured victims and their families in hopes of a full recovery.
Chemical Accidents in La Porte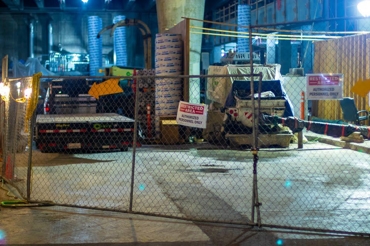 Due to Texas' heavy reliance on the chemical distribution industry, chemical plants are ubiquitous features across the state. Although the industry is a much-needed well-spring of high-paying jobs for several thousand residents, it also subjects them to extremely hazardous working conditions on a daily basis. When these virulent working conditions are combined with workplace negligence, the consequences can be disastrous on both big and small scales.
Some frequent causes of injuries at Texas chemical plants include:
Well blowouts

Improperly maintained boilers

Smoking in unauthorized places

Unnoticed or unrepaired corrosion

Supervisors failing to make sure that workers comply with federal safety laws

Improperly trained workers

Insufficient maintenance on machines

Faulty equipment

Improper labeling of chemicals
Every one of these conditions is completely avoidable when negligence does not play a role. Anytime workers are placed in unnecessary danger because of another person's negligence, the supervisor, contractor, or company itself needs to be brought to account.
Quite often, victims are forced to spend tens of thousands of dollars on the medical treatment they need for their injuries. For this reason, it is imperative that victims who are injured in accidents caused by the negligent actions of others reach out to a workplace accident attorney in Houston as soon as possible.
When victims are injured in accidents, through no fault of their own, they may be entitled to compensation to help alleviate the cost of medical care and to offset the lost wages that they endure. Quite often, victims find it extremely beneficial to work with a reputable legal team after being injured in an accident.
At Farah Law, we strive to help injured victims maximize their recoveries. Our attorneys meet with potential clients to discuss the circumstances surrounding their accidents to determine the best course of legal action. By reviewing the details of your accident, our personal injury attorneys in Texas can help you fight aggressively to get the maximum amount of financial compensation and the justice you deserve.
If you have been injured in an accident as a result of another person's negligent or reckless actions, contact our personal injury attorneys in Houston at (888) 481-9359 to see how we can help you. Schedule a free case review with our team to determine what legal options are available to help you move forward and recover.
Note: These posts are generated through the use of secondary sources for Farah Law. These sources include but are not limited to local news sources, newspaper articles, local and state police blotters, social media platforms, and more. The information and details surrounding this crash have not been independently verified by our writing staff. If you find any information that is incorrect, please contact us right away so that we can make the necessary changes to reflect the most accurate information available. If you would like this post to be removed, we will do so upon request.
Disclaimer: We have worked hard to build a solid and reputable personal injury law firm in Houston, Texas. We write these posts in an effort to create awareness about the dangers of operating a motor vehicle and hope that through awareness, people will drive with additional caution to avoid being seriously injured in an accident in Houston and throughout Texas. These posts should not be deemed as a solicitation for business. The facts and information in these posts should not be misconstrued as legal or medical advice. The pictures used in this post were not taken at the accident scene.