Alyssa L. Romero
Oficina de Edinburgy Brownsville
Alyssa L. Montanaro nació y creció en el Valle del Río Grande, específicamente en Brownsville, Texas, donde se graduó de la preparatoria Hanna en 2007. A continuación, pasó a asistir a la Universidad de Texas en Austin ganarse la Licenciatura en Gobierno en 2010.
Alyssa comenzó rápidamente la facultad de derecho en el otoño de 2010 a Thurgood Marshall School of Law. Durante la escuela de derecho, Alyssa recibió un Premio CALI para ganarse el grado más alto de su clase para Wills, Trusts y Estates y estaba en la lista del Decano varios semestres y estudió en el extranjero en Madrid, España con William and Mary School of Law.
Durante su tercer año de la facultad de derecho, Alyssa comenzó clerking a Las Oficinas Legales de Guerra & Farah, donde fue capaz de ganar un montón de experiencia. Alyssa se ​​graduó Cum Laude en 2013. Después de recibir su Doctorado en Jurisprudencia y aprobar el Examen de Texas Bar en 2013 , Alyssa fue contratado por el Bufete Jurídico de Guerra & Farah para trabajar en la oficina de McAllen.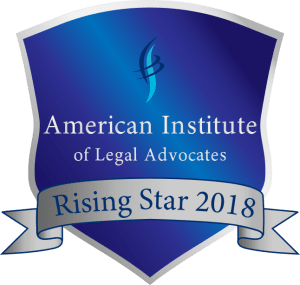 Asociaciones Profesionales y Membresías:
Asociación de Abogados Jóvenes de Texas
American Bar Association
Asociación Hidalgo Bar
Admisiones:
Barra Estatal de Texas 2013
Estados Unidos District Court- Distrito Sur de Texas