La Porte, TX (July 21, 2021) - The Office of Emergency Management in La Porte has issued an evacuation order for residents living within a .5 mile radius of the Dow Chemical facility located at 13300 Bay Area Boulevard. The incident was stated to be a chemical release or leak from the plant.
A shelter-in-place notice was issued for all residents located east of Bay Area Boulevard on the morning of Wednesday, July 21. However, the order was lifted at around 10:50 a.m. that same morning, according to reports. The evacuation notice remains in effect until further notice.
Residents who were asked to shelter-in-place were advised to close their doors and windows, shut off their air conditioners, and remain inside until further instructions were given.
Dow Chemical reported a "process upset incident" at approximately 7:27 a.m. on the morning of July 21. Harris County Pollution control then confirmed that the incident was a chemical spill/leak.
According to information provided by various officials, the leak occurred when a tank wagon overpressurized. This caused a leak of hydroxyethyl acrylate from the vent of the tank. The chemical, also known as ROCRYL 420, is used in adhesives and as an acrylic to prevent scratching, weatherization, etc.
The chemical is known to cause irritation to the nose and throat if inhaled, as well as severe skin burns and eye damage if one comes into physical contact with it. It also can cause severe allergic reactions in some people and is extremely harmful if swallowed or ingested.
The release remains ongoing, with no indication of an ending in sight, according to various sources.
Authorities in La Porte continue to investigate the incident. More will be reported as it is made available.
Our thoughts are with those affected by this incident in La Porte. No further information is available at this time.
Premises Liability in Texas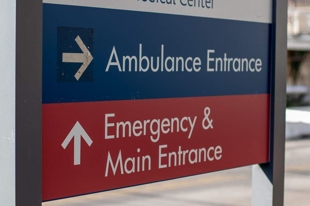 The term "premises liability" defines a set of rules put in place for property owners in Texas. They must take specific measures to ensure the safety of visitors on their property. Many types of premises liability actions exist, including but not limited to dog bites, swimming pool accidents, slip and falls, amusement park accidents, chemical spills, and more.
Whether a property owner can be held responsible for injuries sustained on their property depends on numerous factors, including the classification of the visitor. In order to prevail in a premises liability case, the plaintiff (or injured victim) must establish the following:
A legal duty is owed to them by the defendant (property owner) to ensure their safety while visiting their premises.

A breach of that legal duty

Damages that resulted from the breach of that legal duty
The specific duty owed to the plaintiff in a premises liability case depends on the classification of the plaintiff at the time of injury. Visitors are classified as anyone who was invited to come to the property, anyone who is licensed to be on the property, or trespassers on the property. The only duty owed to a trespasser on a property is the duty to not cause willful injury, wantonly, or through gross negligence.
The owner of the property has a duty to warn licensees of any danger or hazardous conditions on the property at the time of their visit. Licensees are usually permitted on the property for their own benefit. The property owner can also make the dangerous conditions safe before allowing anyone to visit.
Those who are invited to the property are there for the mutual benefit of both the property owner and themselves. The utmost duty of care is offered to the invitee. The owner must make safe or warn the invitee about any unsafe conditions that are known about or that could be discovered through a reasonable inspection on the property.
If you or someone you love has suffered injuries due to the unsafe premises of a location you visited, such as a business, contact the premises liability lawyers in Houston at Farah Law today. We have been helping those injured by the negligence and carelessness of other people for many years. Our skilled and experienced legal team has made it our professional duty to help those who have sustained injuries or lost loved ones through these difficult times. You may be entitled to significant financial compensation for your injuries and losses. Contact our law firm online by clicking this link or by phone today at 888-481-9359 to get started on your free consultation.
Note: These posts are generated through the use of secondary sources for Farah Law. These sources include but are not limited to local news sources, newspaper articles, local and state police blotters, social media platforms, and more. The information and details surrounding this crash have not been independently verified by our writing staff. If you find any information that is incorrect, please contact us right away so that we can make the necessary changes to reflect the most accurate information available. If you would like this post to be removed, we will do so upon request.
Disclaimer:
We have worked hard to build a solid and reputable personal injury law firm in Houston, Texas. We write these posts in an effort to create awareness about the dangers of operating a motor vehicle and hope that through awareness, people will drive with additional caution to avoid being seriously injured in an accident in Houston and throughout Texas. These posts should not be deemed as a solicitation for business. The facts and information in these posts should not be misconstrued as legal or medical advice. The pictures used in this post were not taken at the accident scene.